Buying Cannabis seeds in bulk
Customers who purchase cannabis seeds most often belong to one of these three basic types. Many individuals get their marijuana seeds when they want to plant a fresh crop by just going out and buying them. Others, maybe most growers, make it a habit to purchase a few more seeds to maintain a healthy stock of extra seedlings if required. This is done in preparation for the possibility that new seeds will be required. Whereas only a minority of cannabis growers buy their seeds in large quantities, frequently acquiring dozens, hundreds, or even dozens of seeds at once. The cannabis seed market is flooded with bulk orders from commercial farmers who have been issued licenses.
Commercial cannabis seed dealers typically buy bulk from multiple suppliers and resell the seeds online or through physical seed banks and head shops. The epidemic brought on by Covid 19 led to an increase in the number of cannabis seeds purchased in large quantities. Undoubtedly, one of the motivations behind this action was to ease concerns regarding the possibility of interruptions in the forthcoming seed supply. What are some additional benefits and drawbacks of acquiring cannabis seeds in large amounts, and how does this relate to the question posed earlier?
Is it possible to achieve considerable cost reductions by acquiring cannabis seeds in large quantities? It is of the utmost importance to stress that the acquisition of marijuana seeds in large amounts is neither meant nor required to grow suitable quantities at home. Most of the time, growers who fall into this category need only between one to two packs of seedlings each year. The increasing amount of states that have decriminalized cannabis production and given their blessing to its cultivation has led to the birth of a brand-new market for cannabis seeds sold in bulk.  Some of these growers would purchase hundreds, if not thousands, of seeds of each cannabis strain before planting their first crop.

How many seeds is considered bulk?
There is a chance that a small-scale grower whose primary concern is achieving self-sufficiency will never cultivate more than four to five plants annually. To some producers, making a single purchase of fifty to one hundred cannabis seeds at a time may appear to be a substantial amount, mainly if they are used to purchasing a whole pack of five seeds at a time as their standard practice. Commercial cannabis growers that harvest hundreds of plants may be required consistently to make bulk purchases of marijuana seeds in quantities ranging from hundreds to thousands. Many of these farmers plant hundreds of seeds yearly to grow crops, pheno hunt, research, and various other endeavors.
When marijuana seeds are bought in quantity, most people working inside the industry interpret this as buying thousands of seeds. The good news is that a growing number of respectable seed banks are offering bulk sales of their wares in various packaging sizes and quantities. You may be qualified for price savings if you buy marijuana seeds more significantly than the average customer. However, the quality of the items offered by different retailers of marijuana seeds in bulk can vary greatly.
When purchasing a large number of seeds, one of the essential things to keep in mind is to ensure that the seedlings are of high quality and to steer clear of retailers who sell seeds with bad genetics.

About Irish Seed Bank
Breeders from different countries in Europe are collaborating on a venture that is being termed Irish Seed Bank. Because of this, our group comprises people from diverse experiences and points of view, all of whom are brought together by a common interest in cannabis. Over many decades, each of us has grown and increased. As a result of the consensus reached by our team that the moment had come to consolidate our operations into a single organization, "Irish Seeds Bank" was given birth to. Our core focus and area of expertise is the genetic modification of the famous strains in the world, and here is where we make our breeding decisions.
To achieve this goal, we always attempt to improve the THC and CBD concentration, medicinal effects, plant appearance, aroma, taste, and overall strength of our most renowned and award-winning strains. In manufacturing our seeds, we use nothing but all-natural and organic fertilizers and insecticides. The highest possible standard of quality is ensured for all of our seeds. Because we have such a wide selection of Indica, Sativa, and Auto-Flowering seeds, we should be able to cater to the requirements of almost every cultivator.

Guaranteed quality bulk marijuana seeds
Our primary goal is to provide high-quality cannabis genetics at a reasonable price. Our company's primary mission is to apply the long-term preservation of cannabis genetics through the distribution of marijuana seeds in the manner of souvenirs. Cannabis prohibition in certain countries is likely to result in the extinction of specific cannabis strains, resulting in a loss of scientific, medicinal, and food resources. When cannabis growing is legalized again, the quantity of genetic makeup we have to cope with will grow directly proportional to the number of individuals who have preserved cannabis seeds as memories.
As a result, we are constantly on the search for new varieties to include in our seed bank. This is because, like with other plants, the bigger the number of genetic occurrences, the stronger our resistance to pests and disease. The information we give for the marijuana strains we sell not only helps the gene preserver with the information they need about the strain being saved, but it is also accessible to individuals who reside in countries where cannabis production is allowed.
However, we don't simply supply any old seeds. We guarantee good germination rates whether you purchase 50 or 2,000 weed seeds. Furthermore, if you're ready to buy in bulk, you may access our whole assortment of cannabis seeds. At Irish Seed Bank, we are proud of every marijuana variety we provide.
We promise you'll find everything you're searching for – and more. If you need more than 2,000 wholesale seeds, send us a note, and we'll get you loaded up and prepared for the growing season.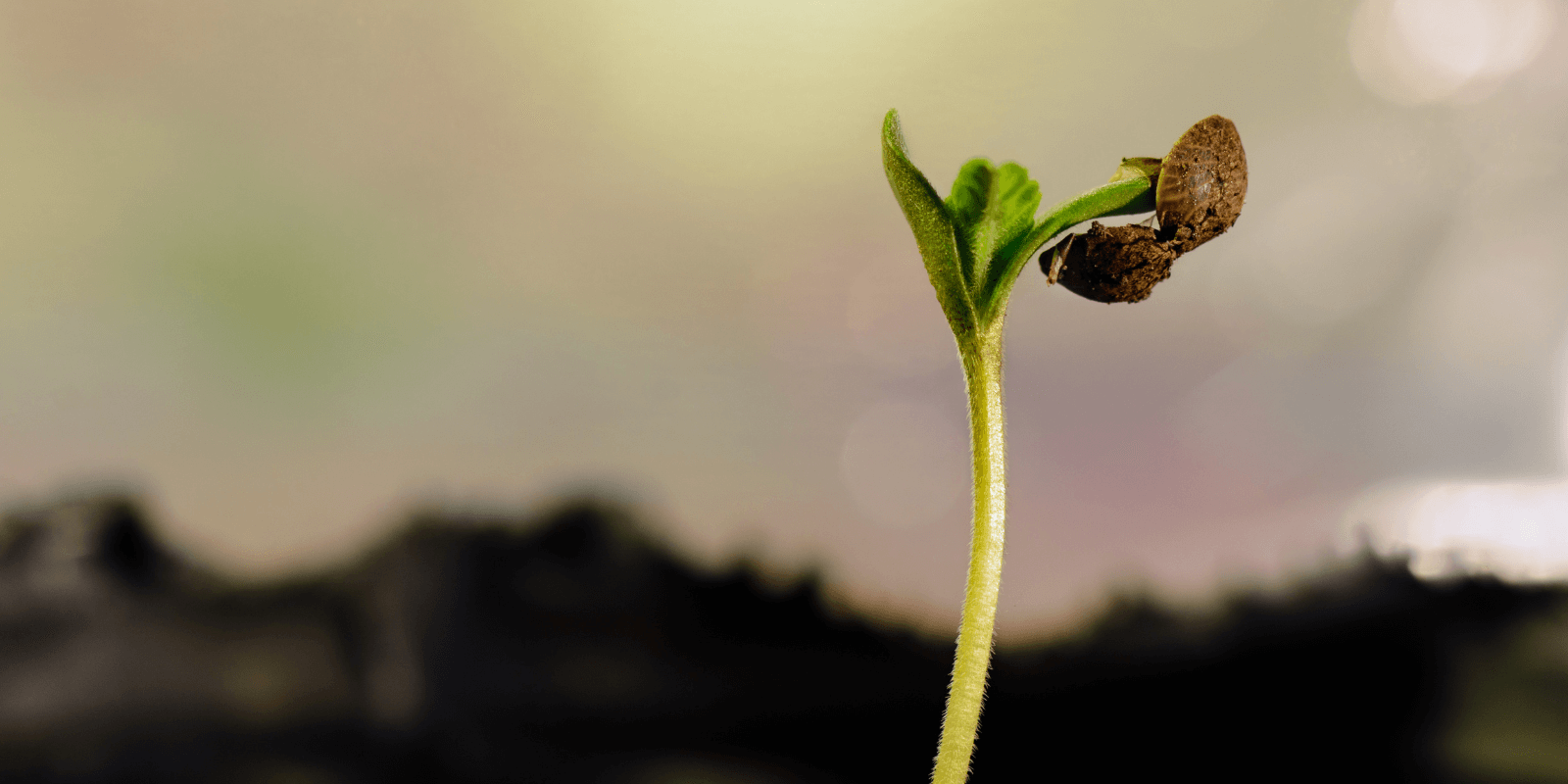 Why buy bulk cannabis seeds online from Irish Seeds Bank?
Irish Seed Bank seeds provide the best blend of strength, purity, yield, and power. Our unique genetics are all in their most current form, have been entirely stabilized, and are being closely monitored. Our selection process starts with the most effective beating strains from all over the globe. Each seed is hand-picked to ensure that it is ripe and will grow into a healthy plant.
The seeds are produced organically in highly controlled settings. A selection of 300+ feminized cannabis seeds, 200+ autoflowering cannabis seeds, and 30+ CBD marijuana seeds, for a potential of 600+ diverse cannabis strains. We sell our seeds as collectible adult souvenirs to consumers above 18.
Indoor or Outdoor Bulk Cannabis Seeds?
Consumers of marijuana seeds in bulk fall into two categories: indoor producers and outdoor producers. Many large-scale commercial growers prefer outdoor or greenhouse production in countries with moderate winter and summer seasons, such as the U. S., Australia, and others. Significant savings may be realized by reducing the requirement for lighting systems and costly greenhouses. The nature of the weed seeds purchased in bulk by these outdoor growers might sometimes determine their success.
Irish Seed Bank, for example, is glad to speak with producers such as these about the specific outdoor traits they need. The final seed selection is determined by various factors, including the length of the planting season, average temperatures and dampness, and so on. Some growers choose to use feminized photoperiod seeds while growing cannabis outdoors.
Many individuals choose automatic blooming seeds because of their quickness and ease. Growing indoors has several benefits, such as carefully controlling environmental elements like light, temperature, dampness, and pest management. Even though the expenditures for indoor growth may be greater than those for outside or greenhouse growth, they enjoy a wider assortment of cannabis seeds and strains.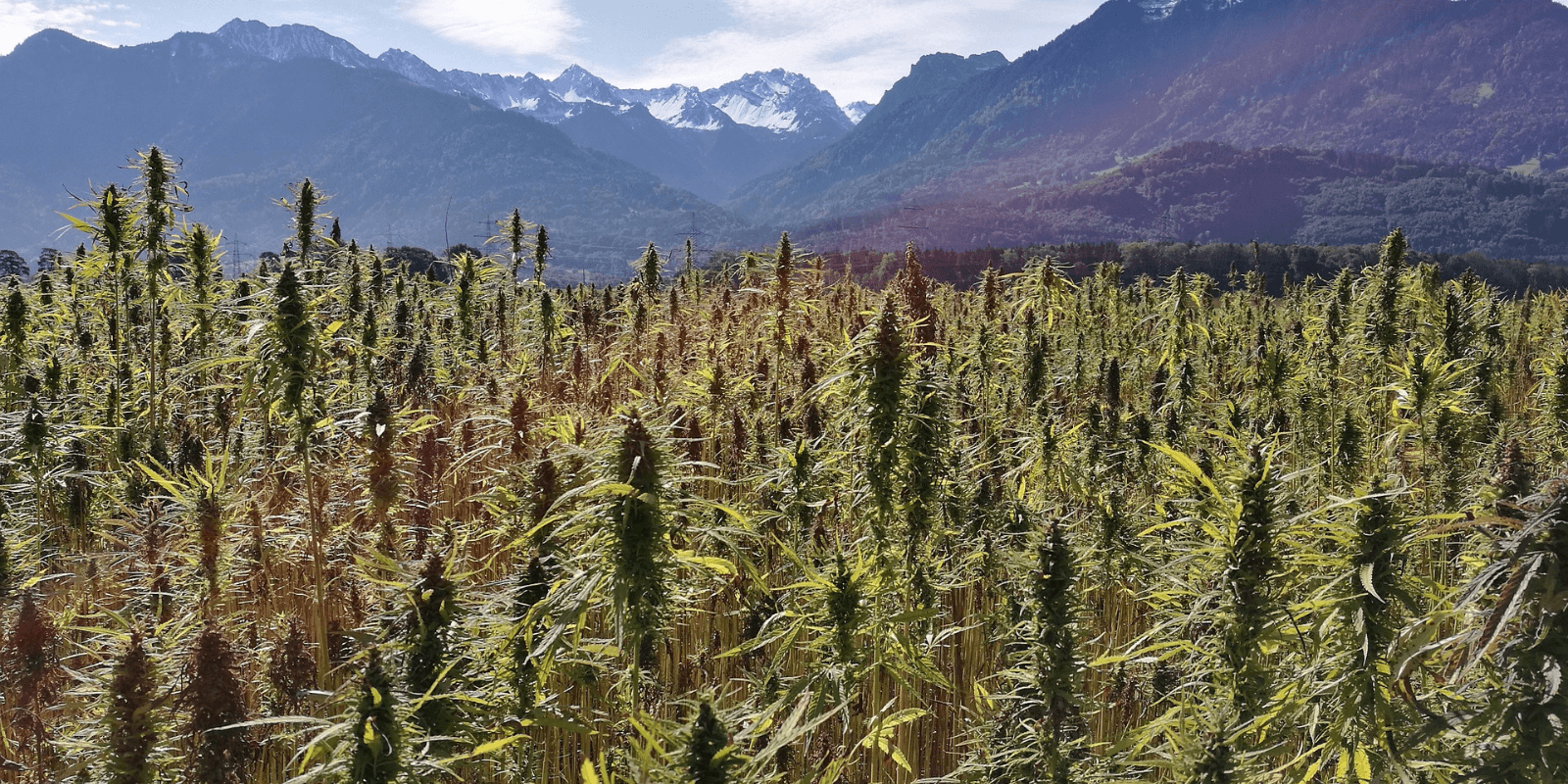 Buying bulk marijuana seeds for indoor growing
Indoor producers may produce the most excellent quality and cannabinoid ratios if they have complete environmental control, cutting-edge equipment (including LED grow lamps), and a staff of competent personnel. Most individuals who grow cannabis indoors seek enormous harvests with a high THC concentration. A substantial subgroup of indoor growers focuses on developing cannabis seeds strong in cannabinoids apart from THC, such as CBC, CBD, CBG, and THCV. Pharmaceutical companies and medicinal marijuana users are becoming more interested in these. Indoor cannabis growing provides perfect environmental control, allowing for the development of a broad range of varieties, from longer-flowering Sativas to short-flowering Indicas.
Indoor growers are now equally interested in feminized and autoflowering cannabis seeds. Traditional marijuana seed banks cater to a particular farming population. It should be noted, however, that some respectable growers purchase seeds in big numbers regularly to undertake their breeding operations. The seeds sold by Dutch Passion are guaranteed to be free of any fungus, bacterium, virus, or other disease-causing organisms, as well as any pests, and are thus acceptable for indoor (or outdoor) growing thanks to the Phytosanitary Certificates issued by the Dutch government.
The Dutch Passion has given phytosanitary certifications to indoor and outdoor growers worldwide, typically needed when acquiring marijuana seeds in bulk for authorized grows.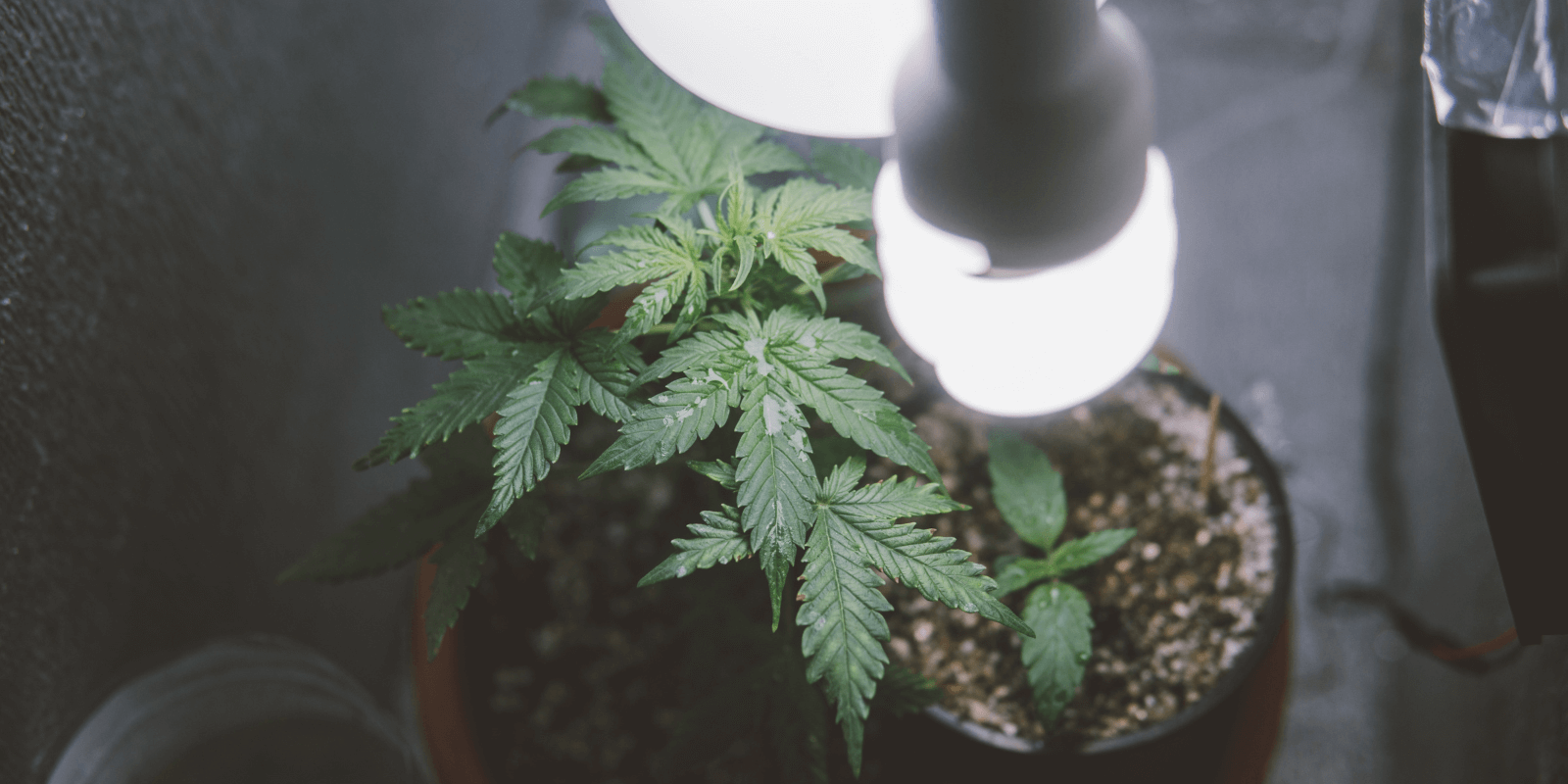 Buying bulk marijuana seeds for outdoor growing
Outdoor growers that use the sun as the primary light source may save much more money than their indoor competitors. If you grow in a great outdoor environment, the savings may offset the risks of severe weather. To protect their crops from extreme weather, outdoor farmers may frequently, but not consistently, utilize poly tunnels or enormous commercial greenhouses. The selected strain will need to be hardy enough to develop before the start of chilly late-season weather and live in the area's weather at that latitude. Feminized seeds typically give the highest yields, while autoflowering seeds may generate many crops in a single planting season. Growers are usually responsible for numerous, and even thousands, of plants.
This will need the use of thousands of cannabis seeds at a time. The strains themselves become crucial when working with such a large number of cannabis plants. If you purchase outdoor cannabis seeds in bulk from the incorrect place, you may wind up with climate-incompatible plants. Farmers who grow outdoors need traits deliberately chosen over many generations to survive the environment, stay trustworthy, and flourish under less-than-ideal settings.
When buying cannabis seeds in bulk for outdoor production, it is best to go with a source that has been serving legal outdoor producers for a minimum of a few years.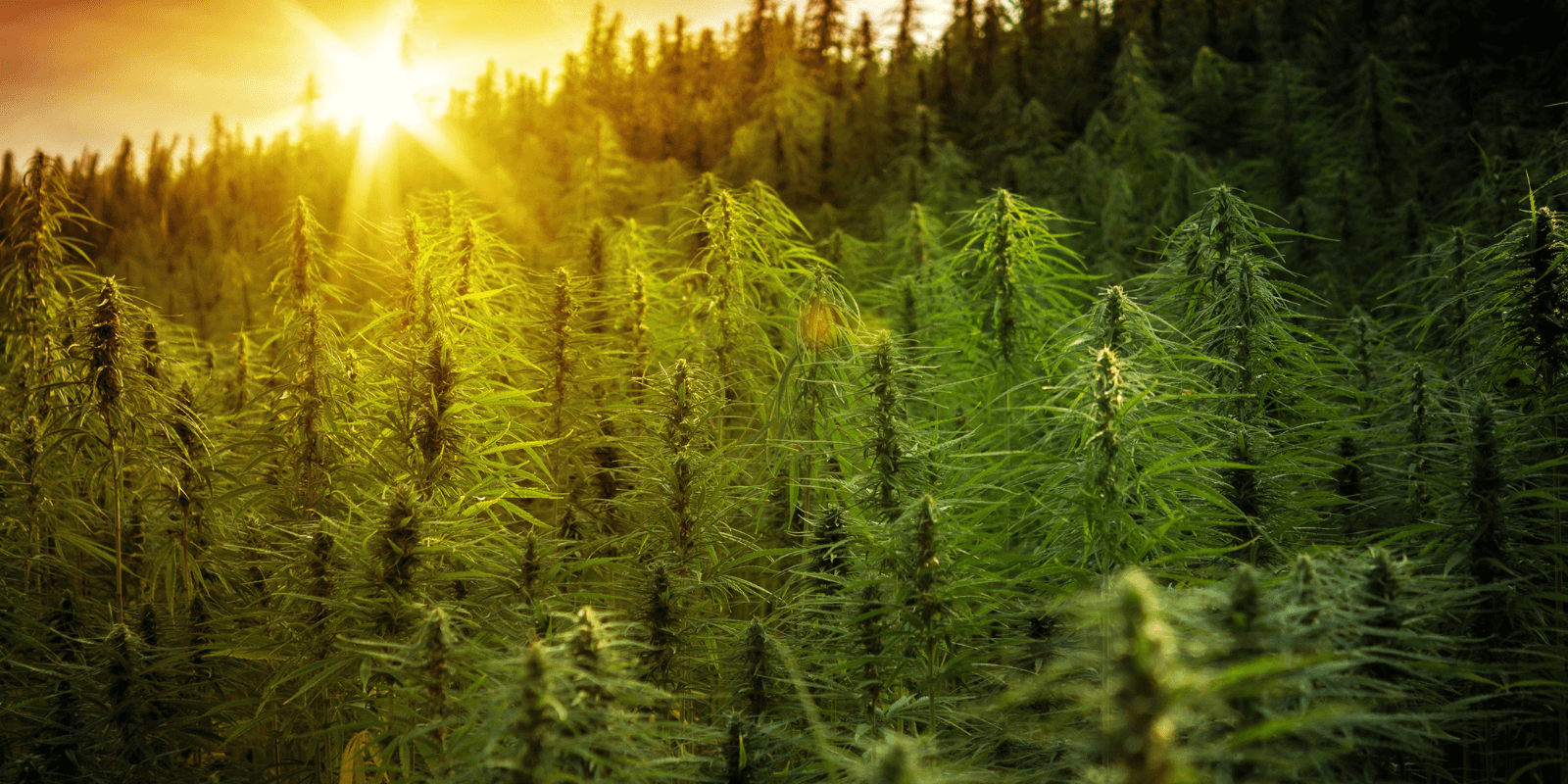 Risks of buying cannabis seeds in bulk
Purchasing marijuana seeds in bulk is akin to buying anything else; proceed with care. Discounts may cloud one's judgment, so if an offer seems too good to be true, it most likely is. Don't forget that low-quality cannabis seeds won't produce high levels of THC, no matter how experienced a grower you are. Poorly cultivated cannabis seeds may destroy a company's reputation for good. Extraordinarily low THC hemp seeds (which can be acquired for minimal money and may seem to be cannabis seeds on the surface) have even been spotted being marketed as more powerful cannabis seeds.
Can you imagine spending tens of thousands of Pounds or Dollars for hemp seeds rather than marijuana seeds in bulk? Keep in mind that the best cannabis seed banks depend heavily on genetic consistency and do extensive lab cannabinoid/terpene analysis at each stage of the seed production process to ensure that requirements are met. Top seed businesses are very concerned about their market status and would suffer considerably if they were proven to sell poor genetics.
Where to buy cannabis seeds in bulk?
If you are interested in putting up a large, legal grow production and need a dependable supplier of high-quality cannabis seeds, please get in touch with sales@irishseedbank.com for wholesale pricing and discussion. Irish  Seed Bank is among the few merchants that can produce certified Phytosanitary certifications and guarantee that the marijuana seeds are cultivated in a pest-free setting. As a result, Irish Seed Bank successfully worked with a sizable proportion of the world's real licensed growers. Furthermore, the regulatory requirements for bulk cannabis seed export are rigorous.
Irish Seed Bank mainly offers feminized and autoflowering cannabis seeds in bulk. Because regular cannabis seeds may be used in breeding research or to identify the mother plant, many legal producers also buy them.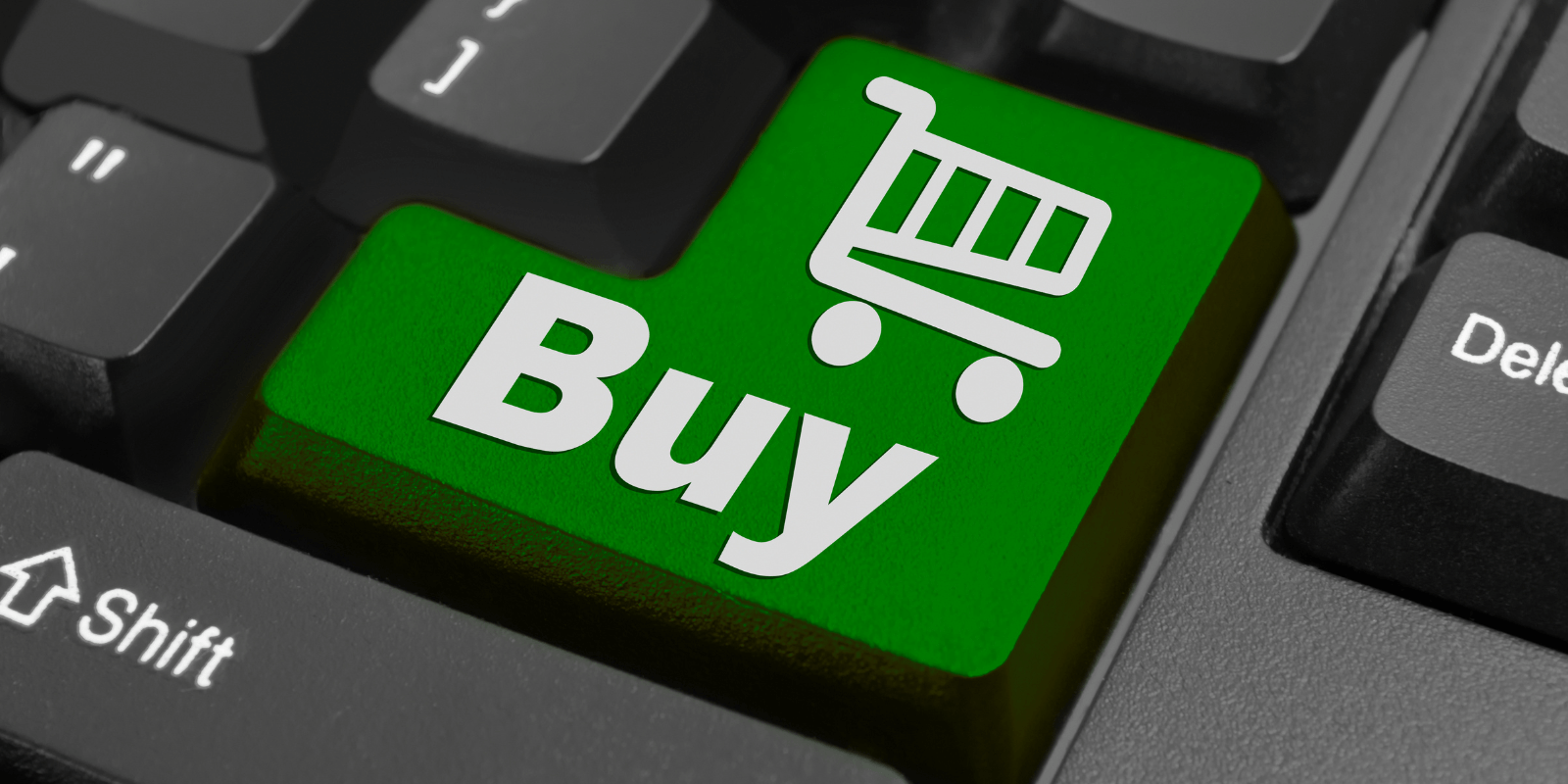 Highest quality cannabis genetics
You may relax knowing that you're getting high-quality seeds from a reputable seller because we've been in the industry since the nineties and have won multiple cannabis cups. Furthermore, Irish Seeds has vast experience providing bulk cannabis seeds to some of the world's most significant cannabis growers, including cannabis cup winners.
Cannabis seeds for online stores & growers
Are you aware that feminized marijuana seeds were only created very recently? Before that point, consumers had no choice but to purchase regular cannabis seeds. The cannabis market was revolutionized when feminized seeds became available. Irish Seed Bank has been providing high-quality cannabis seeds to customers since the 1990s, whether for home production or wholesale selling. Many of the world's most forward-thinking legal cannabis farmers have recently turned to Irish Seed Bank. Commercial cannabis producers often buy marijuana seeds in bulk and rely on us for assistance and consultancy on all areas of their business.
Super fast worldwide shipping
Whether you're a quality-conscious, self-sufficient home farmer or a legally-authorized enterprise wishing to obtain cannabis seeds in bulk, you may experience the same high-quality attributes and speedy, safe distribution. Irish Seed Bank offers speedy distribution to a broad range of locations across the globe since all necessary paperwork and permissions are in order. Our customer service team is experienced and unflustered, so you can depend on their help if there are any delivery issues. Irish Seed Bank, founded in 1997, is a leader in the marijuana seed sector.
The initial purpose of delivering high-quality cannabis seeds to growers has not altered. We have pioneered the study of cannabis genetics and introduced some of the first strains with very high levels of cannabinoids, such as CBDV, THCV, CBG, and others.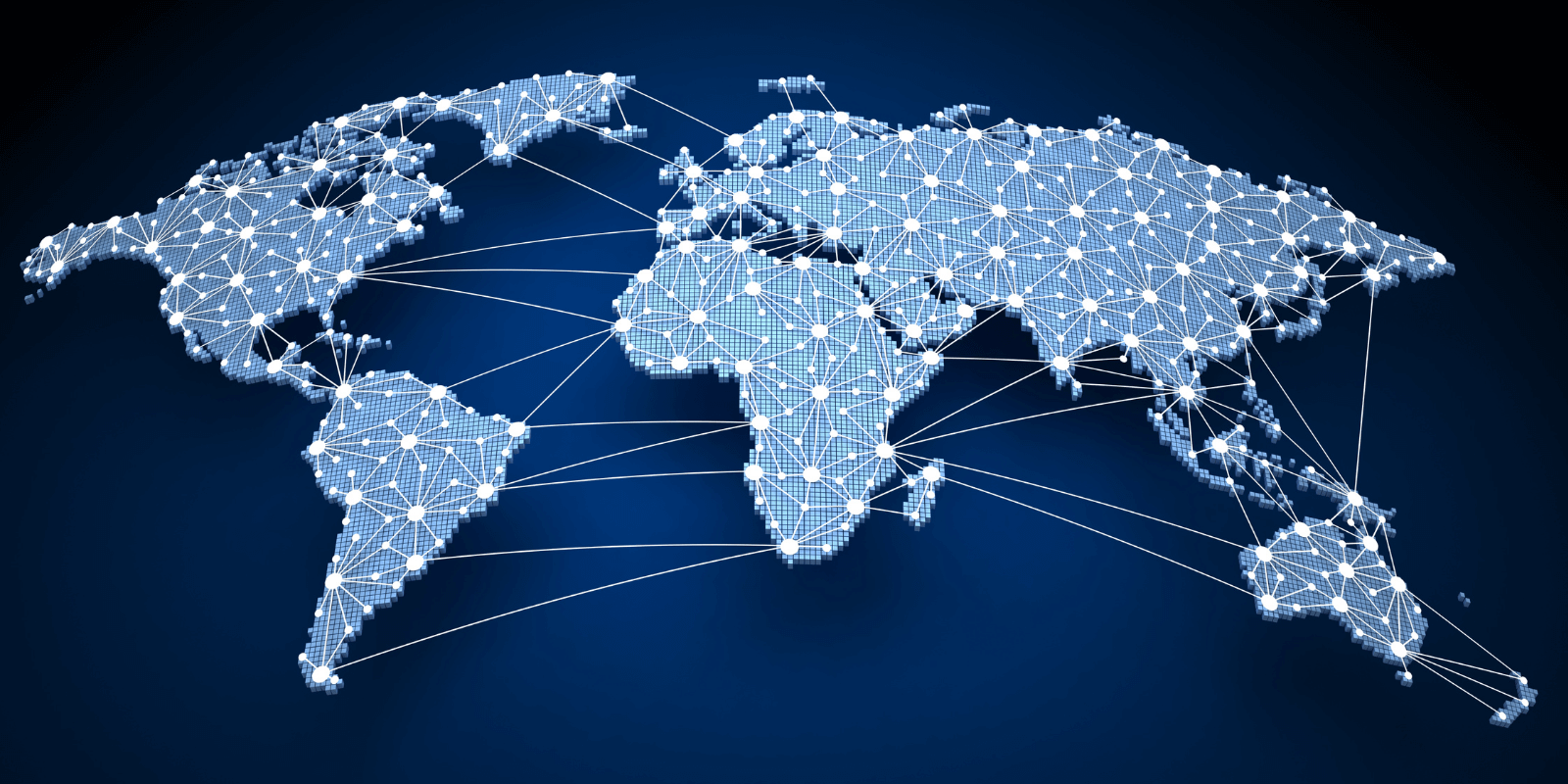 Buying bulk marijuana seeds from USA
The estimated shipping timeframes stated below are based on historical experience and current customer feedback. Orders are processed at 2 p.m. EST on weekdays, so if you make an order later than that, it won't be fulfilled until the following Monday (except on national holidays). We employ packaging that is not very noticeable to the naked eye! If you place an order for delivery inside the United States on a Monday through Thursday, you may expect to get it within 48 hours.
Please be advised that issues with the postal service, poor weather, or customs inspections might cause delivery delays. Since it is so uncommon for a delivery to go lost, we ask you to wait 14 days before contacting us. Please also be mindful that after items have been dispatched, we have no further involvement with them and would appreciate it if you would treat them with respect. We will do our best to help you:)
Do you offer free shipping to USA?
Yes, if you buy $75 or more, you will get complimentary USPS 48 hour delivery that is also traceable.
Buying bulk cannabis seeds from Europe
It takes an average of 6 days for shipments to Europe to arrive through tracked courier mail if made Monday through Thursday. Please be aware that postal service delays, customs holdups, and bad weather are all possible causes of delivery delays. Before contacting us about the missing shipment, we kindly ask that you wait the necessary amount of time, which is fourteen days. This is because it is very rare for a shipment to go missing.
Furthermore, please remember that after we have dispatched items, we no longer have any control over them. As a result, we respectfully request that you consider our stance. We will do all in our ability to help you, and we'll be present:)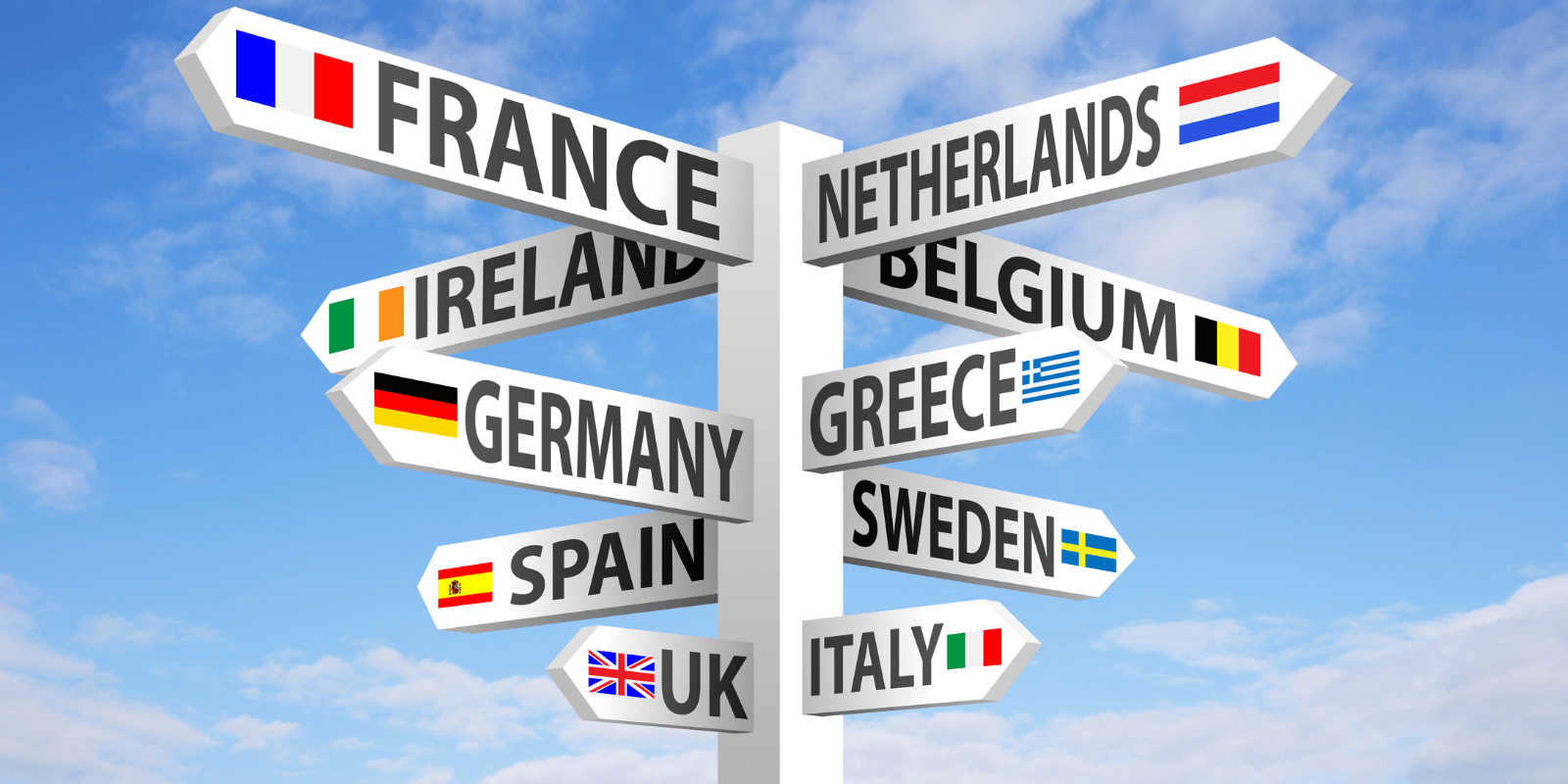 Do you offer free shipping to Europe?
Yes, we do! Spend more than $50 and receive free standard shipping, or more than $125 and get complimentary tracked delivery!
How to store bulk cannabis seeds? 
Large, authorized, legal farmers (producers needing many marijuana seeds) generally deplete their seed supply quickly. On the other hand, annual home gardeners often use just a few seed packets and preserve the rest in the fridge for the following year. Home gardeners may keep their preferred marijuana seeds viable in the refrigerator for up to a decade. However, weed seeds decrease viability as they mature, mainly if not kept cold.
The procedure described here is reliable and trustworthy for growing weed seeds, and it ought to work even if the seedlings are old. Dutch Passion states it is the most successful method for growing cannabis seeds they have discovered.